Sea Agile offers a unique concept where your team members get to know each other better, find ways to work more efficiently and have fun together while enjoying the fantastic nature in the Stockholm archipelago. A recommended team size is up to 7 members, and we usually sail weekdays from May to October, with a start and finish in Svinninge Marina, close to Vaxholm outside Stockholm.
Along with me, Thomas Bindzau – a skilled sailor and safe, agile coach – all of you get an enjoyable journey and great tools to keep developing. This concept fits both new teams that need to find effective ways to cooperate and experienced groups who want to take further steps in their evolvement.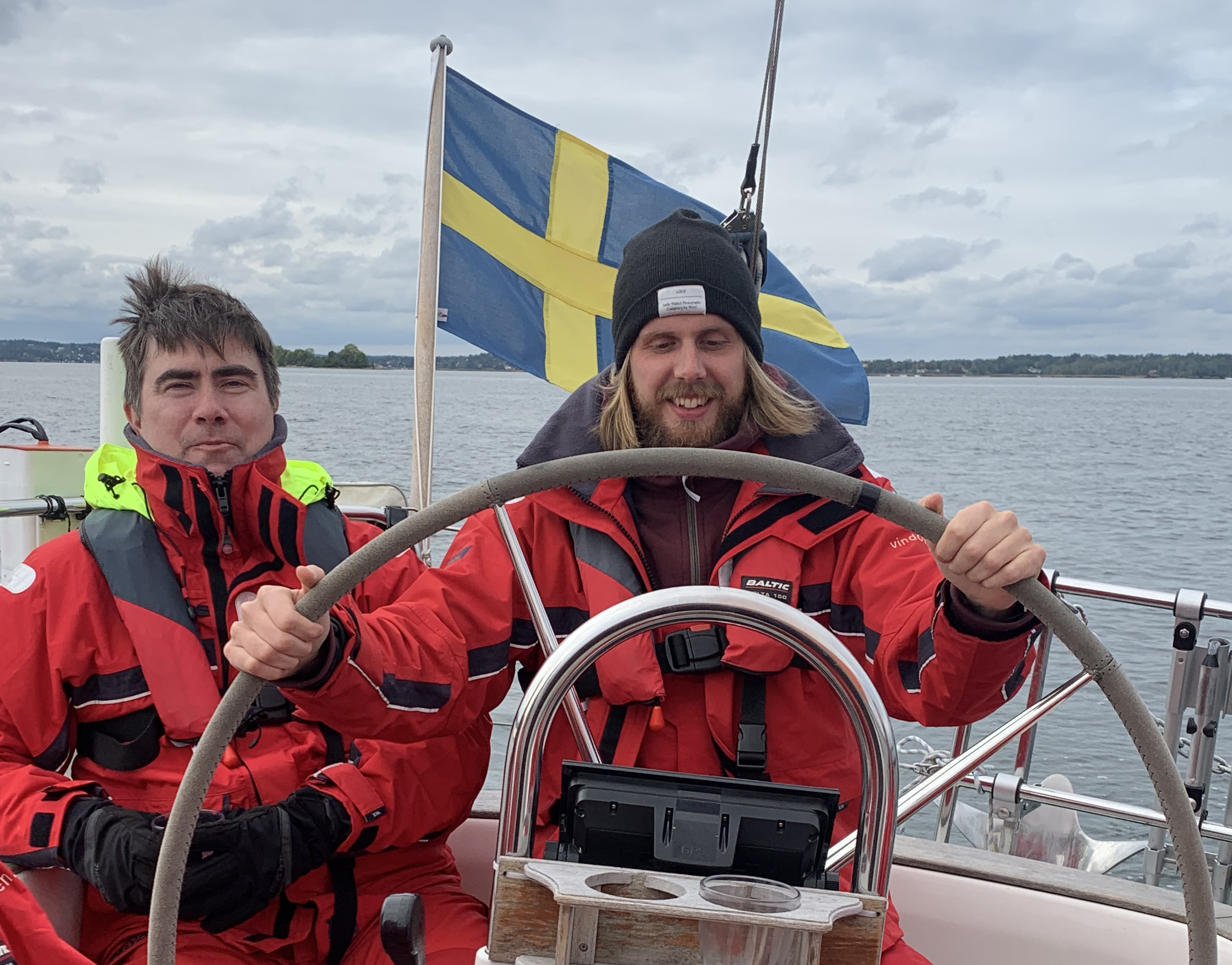 You design the journey
If your team needs an advanced agile practice, that is what you get. It could also be an regular team building exercise where you work together, discuss and enjoy the ocean, nature and good food. An agile sailing is always tailored for the team.
What about the price?
The possibilities to customise your sailing adventure are endless so the costs can vary. The examples below cover a sailing trip with a start and finish in Nynäshamn, with all meals and accommodation aboard included for at least 4 participants:
1 day: 4 900 SEK per person
2 days: 8 000 SEK per person
The idea with Sea Agile is to combine archipelago sailing and team development on the level that fits you the best.
My name is Thomas Bindzau, and I run Sea Agile. I also work as an agile coach and system developer. There are some things in life that I am really passionate about; development of people and teams, agile working methods and sailing. These three points work together, and they constitute the basis for Sea Agile. The result of the sailing depends on both me as a coach and your group as a team. Nothing is a competition, but everything is about how you will evolve as a group and enjoy the time at sea.
So who am I? Below you can find a short description of myself as an agile coach, sailor and person.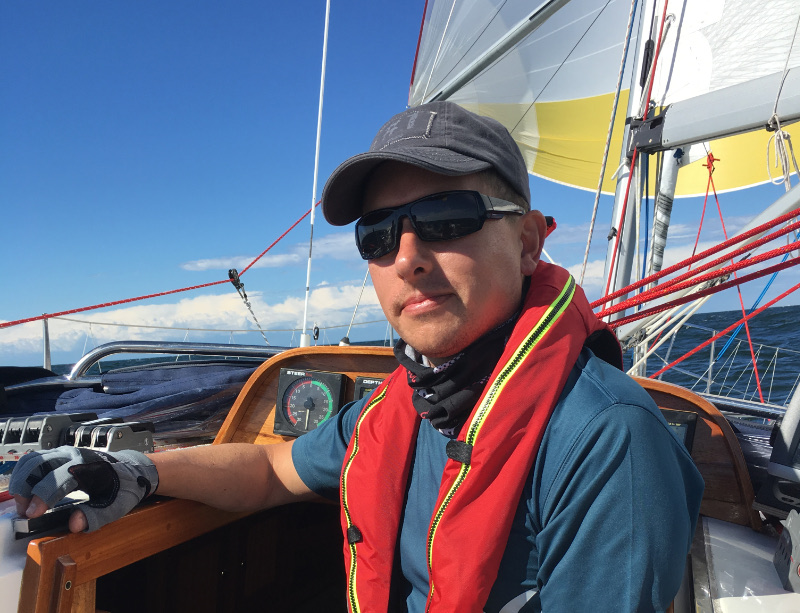 Agile experience
A passion for agile ways of working

Scrum Master and Certified Scrum Professional

Experienced agile coach and professional coach

Skilled course leader

15 years' experience of agile development
Sailing experience
Broad sailing experience (from dinghy to ocean racing)

Sea scout leader

Deck officer class VIII (required for being a professional skipper)
As a person and leader
Calm and comforting

Listening and supporting

Letting everyone speak and participate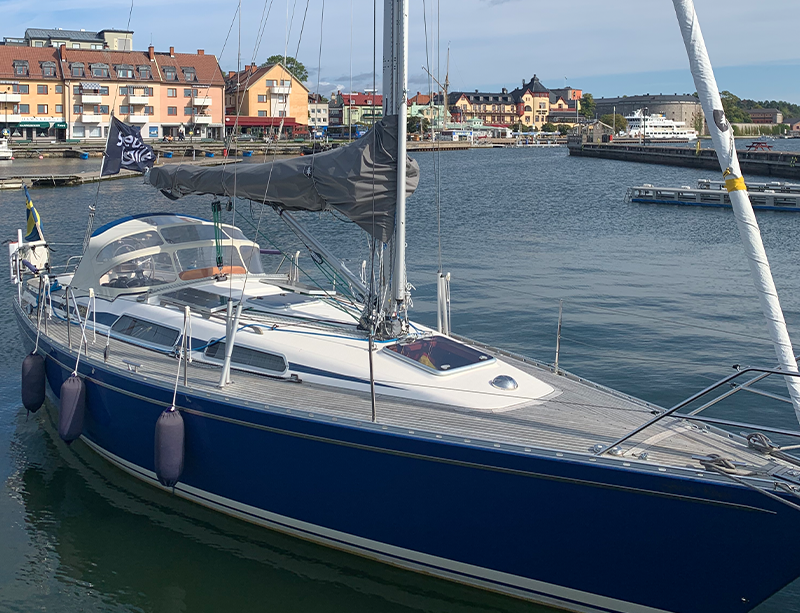 Sea Agile's sailings are carried out on board the boat Shere Khan, a stylish blue Linjett 35. The boat is designed and built by the historic Rosättra boatyard in Stockholm's northern archipelago. The shipyard is well known for its beautiful boats of high quality.
Linjett 35 is a perfect archipelago boat, with a perfect size for entering natural harbors and shallow waters. The boat is comfortable and built for six people to relax, enjoy and sleep on board, but it is no problem to be up to 7-8 people in the crew during the 2-3 days sailings or when overnight stays take place on land.
Example of an agile sailing
The sailing is designed with you as the customer to fit your team, but an example of a sail could look like this:
First, I talk to you as a customer. I need to know where you are as a team today, how the team feels and works, if you wirk agile already and how agile you want the sailing to be. When we agree, we book dates for the sailing, which normally takes around two days and starts from Svinninge Marina. You can be 2-7 participants and we in most cases sail on weekdays from May to October.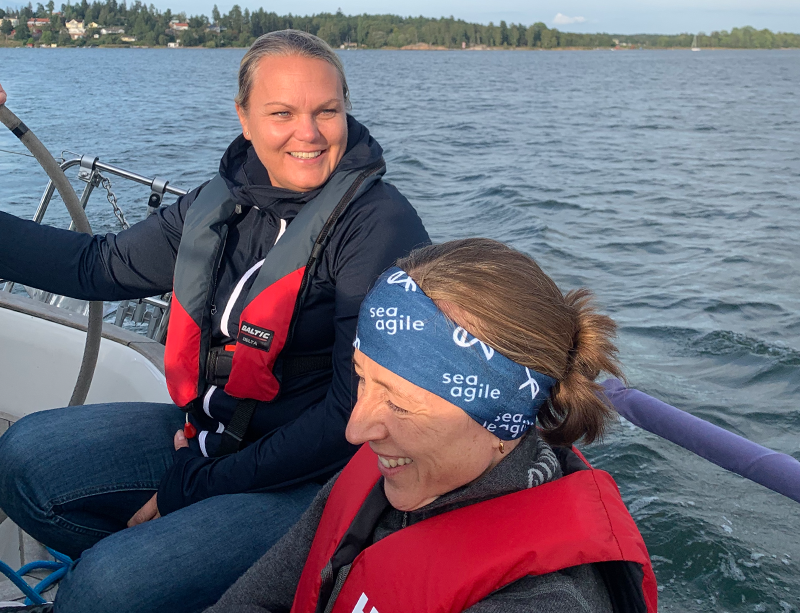 A couple of days before our sailing I will visit the team and talk with all members to gather history and background information to be able to plan the sailing and create exercises that will suit you as good as possible.
The sailing begins with us leaving with the boat in the morning, after presentation and a safety review. Once at sea, we will mix sailing with practical exercises and training sessions. After a few hours of sailing, which will include a good lunch, we take down the sails and dock the shore. We end the day with a barbecue on an archipelago cliff at sunset or with a party at Grinda Wärdshus, it is all up to you. Mandatory is however a so-called "retrospective", where we look back at what we learned during the day, and what to think about for tomorrow.
The overnight takes place either on board (with up to 5 participants) or at one of the archipelago's all cozy hotels or hostels. After a luxurious hotel breakfast – or a cozy and almost as luxurious breakfast on board – it's time for "daily standup" and departure. We continue the sail, as during the first day, with alternating exercises, theory and sailing. Late in the afternoon or early in the evening, we are back again and will then reflect together on what we have learned and how you as a team can use and benefit from it in your everyday life in the future.